Intro
Three words for Louis: strong-willed, fast-learner, effective.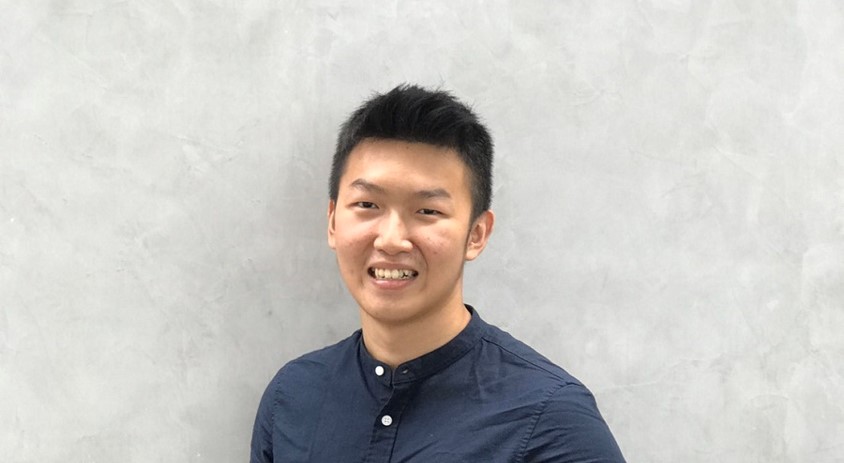 Louis Owen is a strong-willed, fast-learner, and effective Data Scientist who is always hungry for new knowledge. He is currently helping to deliver NLP solutions at Yellow.ai, a world's leading CX automation platform. He pursued a Mathematics major at one of the top universities in Indonesia, Institut Teknologi Bandung, under a full final-year scholarship.

Before joining Yellow.ai, Louis was a Data Science Consultant at The World Bank and AI Research Engineer at Bukalapak. Throughout his career journey, he worked at various fields of industry: NGO, e-Commerce, Conversational AI, OTA, Smart City, and FinTech. Please see the Resume section for more information about his experiences.
What they said about Louis
Working in the same team with Louis is awesome and memorable, as stated by his colleagues.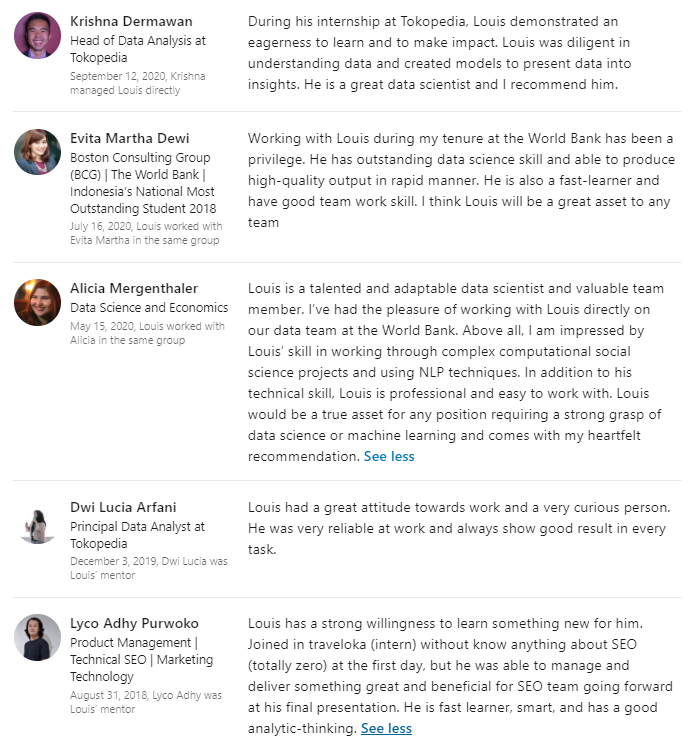 A Life Outside of Work
Louis loves to spent his spare time doing his hobbies: watching movies, conducting side-projects, and writing articles.
He also loves to give back to the community by sharing his experiences and knowledge.
Finally, Louis loves to meet new friends! So, please feel free to reach him out if you have any topics to be discussed.